Inside Facebook, a site that tracks the metrics of the world's favorite social network, is making a splash with new data suggesting the meteoric growth of Facebook might finally be peaking. After having gained at least 20 million new members a month over the past year, Facebook picked up 13.9 million in April and 11.8 million in May. Could be nothing. Could be Facebook, with nearly half the U.S. population and nearly 700 million worldwide, is finally maxing out.

My highly unscientific theory: Facebook just isn't for everyone. (Lots of commenters to this blog aren't shy about reminding me of that). And as more and more businesses get on Facebook, and more and more people play games, and more and more people "friend" people who aren't actually their friends (the bigger your network, the more impressive your social profile), the more uninteresting/impersonal clutter starts turning up in your news stream. And the more "noise" in your stream, the less likely you are to visit.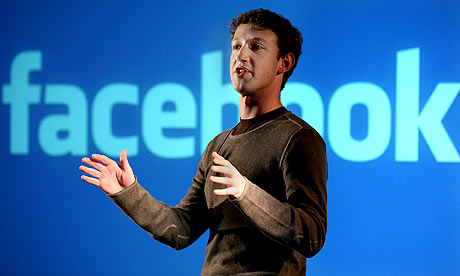 That's not to say I think Facebook is in any immediate danger of losing its chokehold on the social networking scene. But the novelty has definitely worn off. The only thing left to hold people is quality/interesting content. And Facebook has little control over that. Its vast unpaid army of content producers -- i.e., us -- decide that. If we get tired of listening to each other blabber on about current events or get weary of thumbing through friends' vacation pictures, we'll eventually stop logging on. The future of Facebook, or any other social network -- or any business, really -- is entirely up to us.

I don't think we've reached the point of Facebook fatigue yet. But if indeed there's a wall out there for Facebook, we're close to it. Mark Zuckerberg and Co. will really have to earn their money from here on.